Case Studies
We offer a range of services including management, marketing, harvesting and silviculture. Here's how some of our clients described their experience of working with us.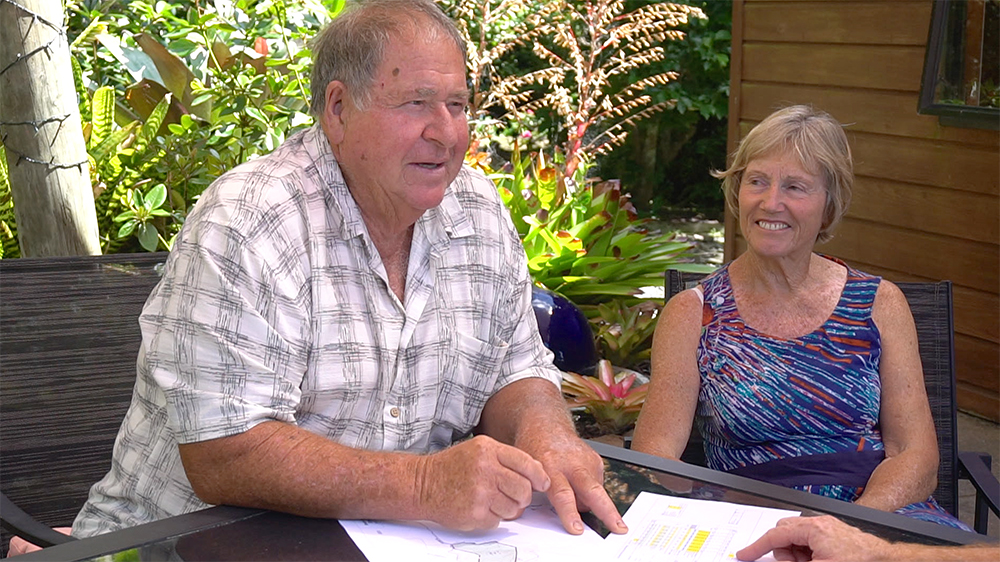 Ken McInnes
Farmer
Service required

|

22 acres woodlot in Awarua for harvesting

"Our trees were 24 years old when we contacted NFM. We approached them because they'd been around for a long time… and because a friend recommended them.

Neil's a 'straight shooter' and we had a good rapport with him. He presented a few options but we chose to sell the trees outright. We might have made a little bit more if we'd chosen a different option but we felt selling them outright was less risk.

They are prompt payers…we were surprised how fast the transaction happened. They were meticulous and we got the exact amount we agreed to in full, they even covered the bank fees!

They were just excellent and we'd have every confidence in recommending their service".
David and Linda Nash
Private Growers
Service required

|

5 Hectare woodlot of pines in Kerikeri

We asked Northland Forest Managers to act as agents for the sale of our trees. We chose them because of their positive 'can do' approach. They wanted to help.

We were pleased with how accurately they appraised the stand. The harvest and transport were completed smoothly and without incident.

Their communication throughout was excellent. They are a great team and really know their business. We were delighted in our dealings with Northland Forest Managers at every step of the way. There were no shocks, no horrors, just a pleasant experience; and a top result financially.

We trusted them and they delivered for us.
Aa