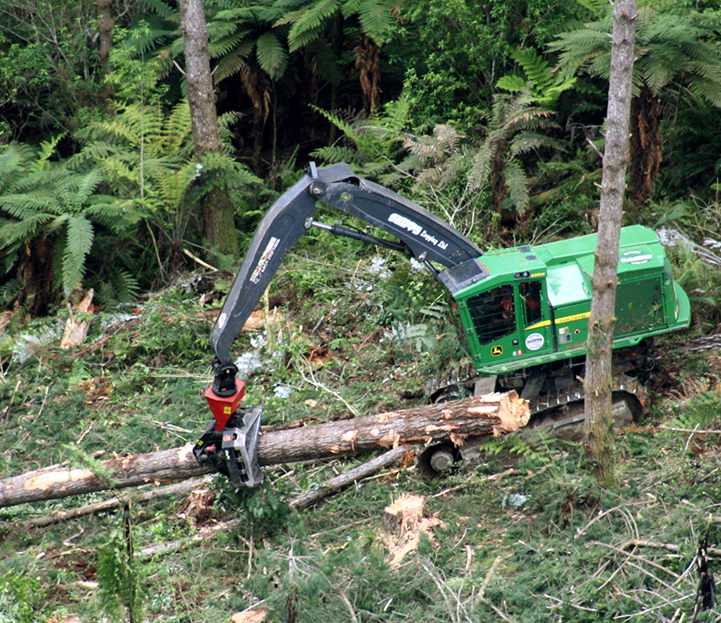 Overview
At Northland Forest Managers we work with growers of any size.
Irrespective of whether you have 10 hectares of pine trees out the back of the farm or 30,000 hectares of forest spread across the region, cost-efficient harvesting relies on good forward planning.
Ideally you'll contact us a few years before your trees reach maturity, allowing ample time to complete any infrastructure or road construction necessary for safe access and to address any paperwork required to proceed; such as obtaining Resource Consents, creating Stand Records or organising GIS Mapping.
We offer year round harvesting however location, terrain, weather and access all impact on when and how your pine trees can be harvested. Our Harvest Managers all have extensive, hands-on industry experience and can offer practical solutions to resolve your unique challenges. They'll work with our Marketing Team to prepare a detailed report of your marketing options including the advantages and drawbacks of each, together with the costs, fees and projected profits. Click here to read more about options to sell your trees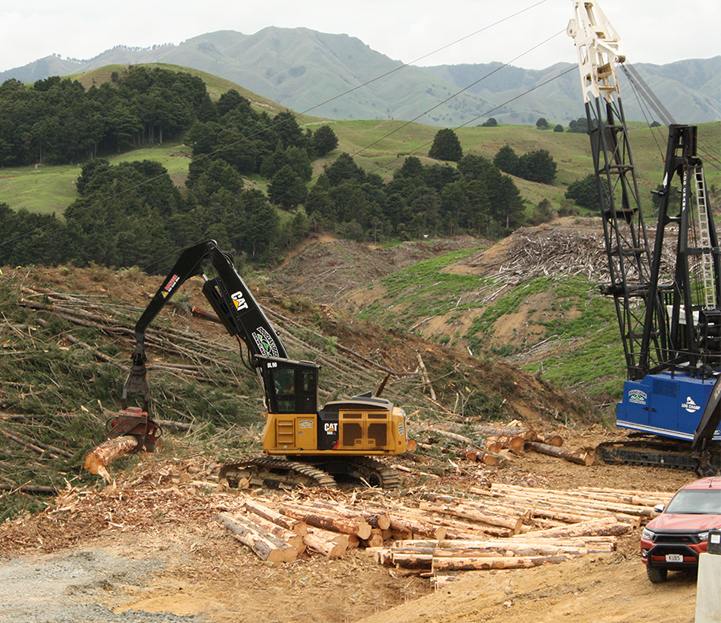 When you've decided how you want to proceed, your Harvest Manager will employ the right contractors and equipment to suit your specific conditions.
Doing it this way results in lower overheads and this is reflected in our price to you. Plus it means we can provide a range of high-tech haulers and equipment not typically available to small and mid-size woodlots.
As part of our harvesting agreement, we accept full responsibility for Health & Safety onsite. NFM has an excellent safety record and in line with industry best practice we have developed our own safety briefings. This includes regular audits of both our own and our contractor systems and equipment.
We will also assess environmental safety and, where need be, handle the monitoring and relocation of kiwi and other protected species. We have good relationships with the Department of Conservation, Heritage NZ and local and regional Councils. Click here to read more about our Environmental Management practices.
Click here to contact us to discuss harvesting your trees.
Aa