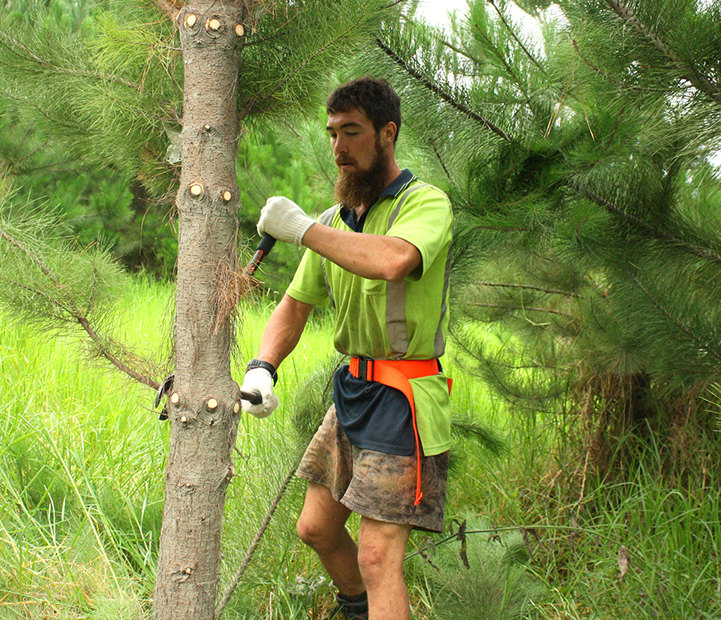 Overview
At Northland Forest Managers we're big on sustainability which is why increasingly we're becoming known for our achievements and innovation in silviculture.
We manage the thinning, pruning, aerial spraying, pest control, fire protection and road fencing of around 1,300 hectares of established pine plantations. We are amongst the leaders for planting volume in the region… last year we planted around 200 hectares of pine seedlings.
If you're thinking about planting pines, contact one of our silviculture specialists before you start as we can assist with land preparation and help you to plan and manage the growth of a new or replanted forest to ensure easier, more profitable harvesting. Click here to contact us about silviculture.
If you're planting to clear waterways or are establishing a new forest area, we may be able to help you to access government funding or other support. Click here to read more about funding.
Aa