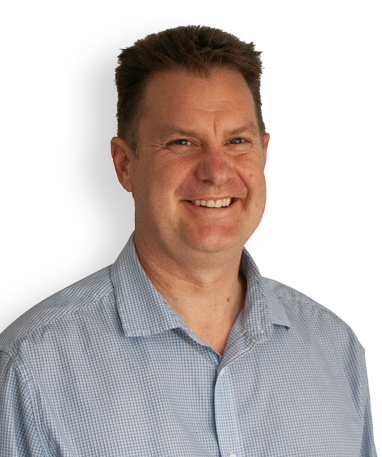 Carl Muller
Business Development Manager


Kerikeri
Carl has a wealth of experience in the Primary Industry sector including working in management and business development roles. He spent 14 years in horticulture where he helped growers maximise the value from their investment, and a similar amount of time across the dairy industry - both here and overseas.
Carl has a degree in Chemical Engineering and enjoys learning. He is particularly passionate about applying new technology to improve systems and processes.
Originally from Christchurch, Carl moved around for work living in South Canterbury, Auckland and Hamilton before settling in Northland in 2006.
A keen gardener, Carl also loves spending time with his wife, two boys and their Schnauzer Gretel. Always one to keep busy, Carl is a member of the NZ Institute of Directors and is Chairman of Kerikeri Irrigation Company which he regards as a major Northland asset.
Back
Aa